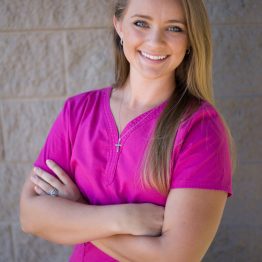 Danielle Shindler, PT, DPT
Dr. Danielle Shindler is a licensed and registered physical therapist who received her Bachelors of Science in Kinesiology at the University of Texas at Austin and her Doctorate of Physical Therapy from Texas State University in San Marcos, Texas.
Dr. Danielle Shindler has experience in a variety of settings ranging from acute care to outpatient rehabilitation with orthopedic, neurological, prosthetic and geriatric care. Her passion lies in neurological rehabilitation and integrating the use manual therapy with her neurological treatments. Danielle loves to help her patients achieve their personal goals to help them return to the passions that drive their own lives. In her free time, Danielle enjoys going to the gym, golfing and traveling with her husband as well as spending time with family and friends.