Houston Writing Camp at Therapy SPOT – Bellaire – Bellaire
Here at Bellaire Rehab Spot, we are so excited to announce that we will be hosting Camp Write Right this summer! Camp Write Right is a brand new summer camp program in the Bellaire neighborhood of Houston, Texas running in Summer 2023. 
Are you looking to strengthen the handwriting skills that your child learned in school this year?
Are you hoping to prepare your child for the increasing handwriting expectations of next school year?
Do you live near the Greater Houston Area?
Come join us at Bellaire Rehab Spot this summer for Camp Write Right! 
Camp Write Right is a fun and exciting camp program that works on developing handwriting skills through play-based instruction, direct teaching, and guided practice using concepts from the Handwriting Without Tears approach. Children have the opportunity to participate in multi-sensory learning as they learn and reinforce healthy writing habits and skills essential for effective and legible writing. 
Camp Write Right will be hosting 2 sessions of camp. One at the beginning of the summer, June 5-15 and another at the end of the summer, July 24- August 3. Session one will be focused on solidifying and strengthening the skills that the participants worked on throughout their last school year. Session two will focus on preparing the children for the fine motor and handwriting related skills that they will need for the upcoming school year. 
Each session has 2 groups of participants, for Beginning Writers and Practicing Writers. Having different groups enables the staff to focus most specifically on the writing skills that are related to each child at his/her own academic level. 
An occupational therapist and occupational therapy assistant will be running the full camp program. You can be sure that your child will be in a fun and professional environment with skilled therapists who have years of experience working on fine motor skills and handwriting related needs with pediatrics.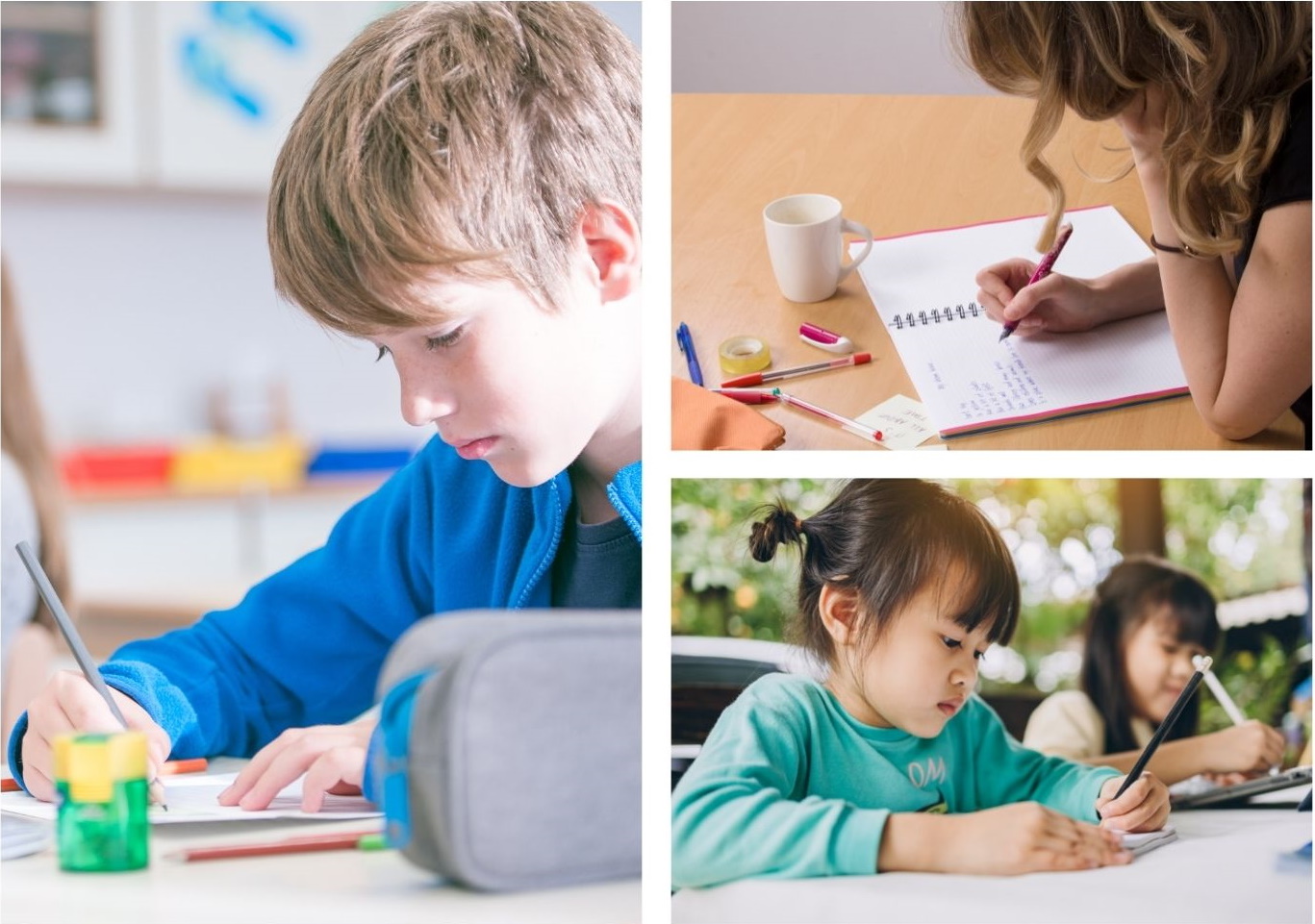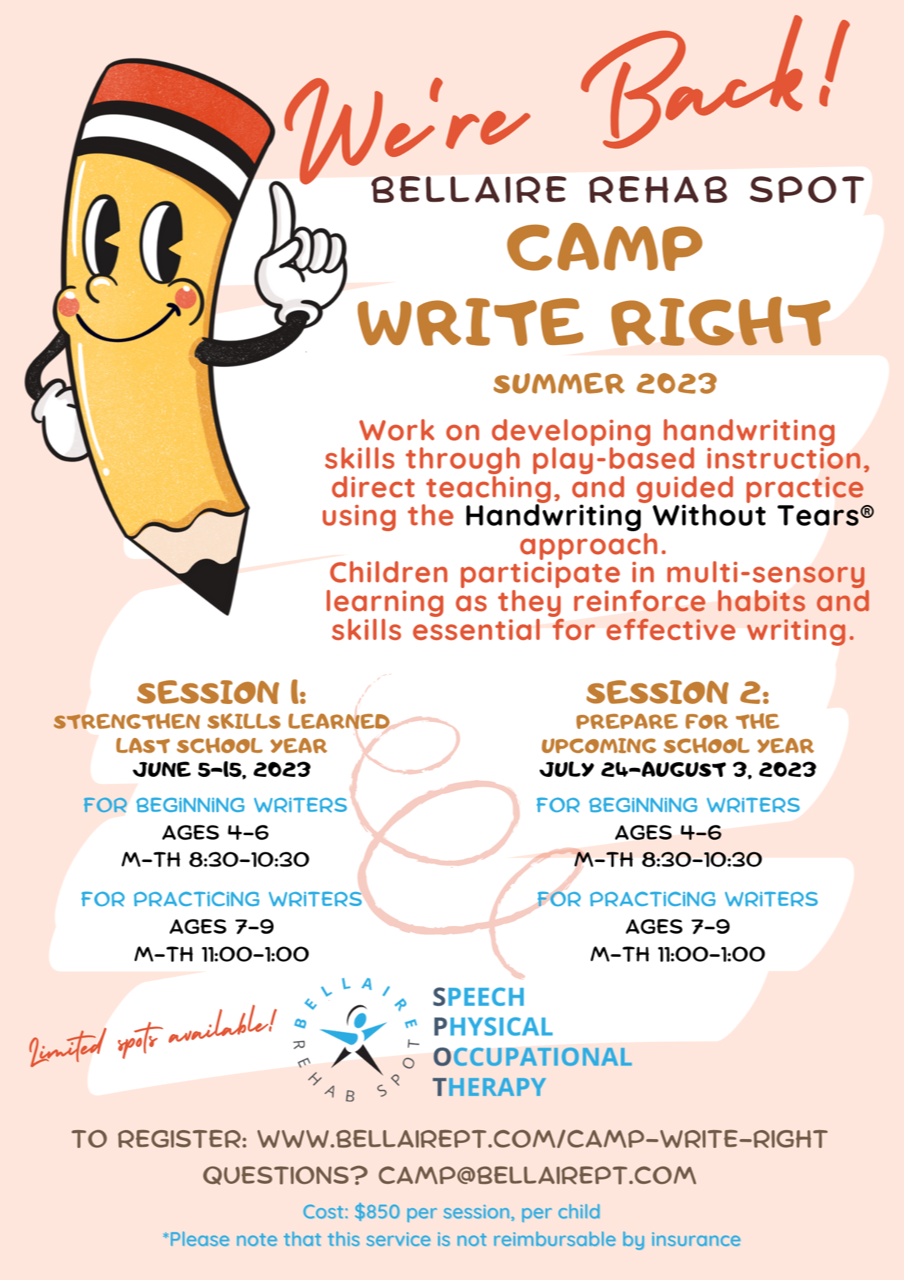 Click Here To Register For Camp