Occupational Therapy for Adults
at Bellaire PT
Bellaire PT's occupational therapy services help adults of all ages work to improve their participation in activities of daily living or "daily occupations" through therapeutic activities, manual therapy, and therapeutic exercise.
Neurological Therapy
OT works with patients who are experiencing challenges due to neurological conditions including stroke, traumatic brain injury, Ehler's Danlos Syndrome, Parkinson's, Multiple Sclerosis, and nerve damage
Driver's Rehabilitation

OT works with patients who are learning to drive, returning to drive following an illness/injury, or are experiencing a decline in physical, visual, or memory function to create a safe and effective driving plan. 
Our Practice Promise
Bellaire PT is proud to offer hands-on care, working with the most current, research based, and cutting-edge techniques to help people from all ages recover from lost function, pain, lack of coordination, upper extremity/hand injuries, and difficulty with ADL performance. Our occupational therapists work with their patients throughout individual sessions which are customized to meet each patient's unique needs. We work with patients on key issues related to independence in the area of activities of daily living such as grooming, dressing, toileting, feeding, and bathing. Underlying skills are addressed, as well as possible equipment recommendations, to improve the patient's quality of life. Your occupational therapist will work with you to determine which exercises are most appropriate for you to progress toward your specific goals, keep you engaged, and challenge you just the right amount.
Caregiver Support
Here at Bellaire PT caregiver education and participation is very important to us. It is essential for carryover of skills in the home and community environments. We like to include your loved ones in the therapeutic process so that they have a full understanding of what you are working on in therapy and receive guidance and training related to how to help you progress at home by applying your home exercise program.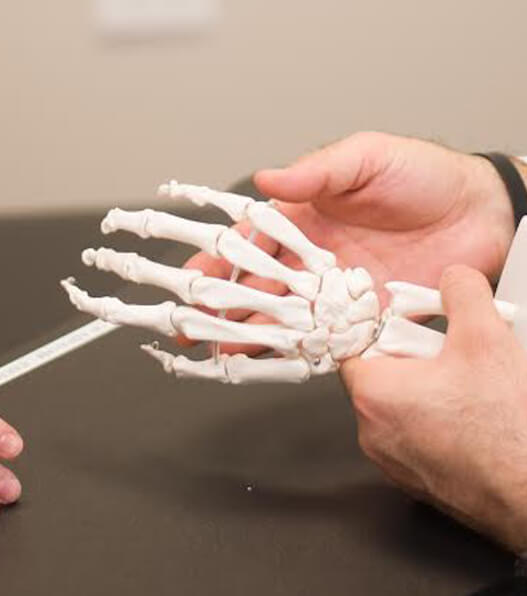 Chani Stewart
Hello! I'm Chani Stewart
OTR, Licensed Occupational Therapist
Chani is passionate about her work as an OT and loves working with individuals across the lifespan to help them achieve their unique personal goals. There is nothing like the exhilaration and excitement of assisting patients in participation in the daily occupations that are important to them.
I look forward to coming to work each day to help each and every individual patient work on activities to increase their ability to participate in their individual occupations and progress toward their individualized goals.
My experience in a variety of settings including outpatient rehabilitation and acute care rehab with treating orthopedic conditions, neurological conditions, hand therapy, and geriatric care enable me to care for my patients in an exemplary manner and see them progress in areas that they never thought would be possible.
Hello! I'm Ileana Villarreal
COTA, Certified Occupational Therapy Assistant
Ileana Villarreal is an Occupational Therapy Assistant who received her Bachelor of Arts in Psychology at Sterling College, in Kansas and her Associate's in Applied Science at San Jacinto College in Houston, Texas to practice as an Occupational Therapy Assistant.
Ileana has obtained experience in outpatient orthopedic and neurological settings, as well as in Inpatient rehab. She is passionate about neurological rehabilitation and would like to continue her education and become a Certified Stroke Rehabilitation Specialist. Ileana is dedicated to patient care and committed to helping her patients develop life skills and increase their independence to perform daily activities.
In her free time, Ileana enjoys going on long runs, volunteering at SIRE, and spending time with family and friends.

Ileana Villarreal
[grw place_photo="http://ot.bellairept.com/wp-content/uploads/2020/06/logobpt-1.jpg" place_name="BELLAIRE PHYSICAL THERAPY" place_id="ChIJD6uw_4jBQIYRr_0LGr699SE" pagination="5" text_size="120" refresh_reviews=true lazy_load_img=true reduce_avatars_size=true open_link=true nofollow_link=true]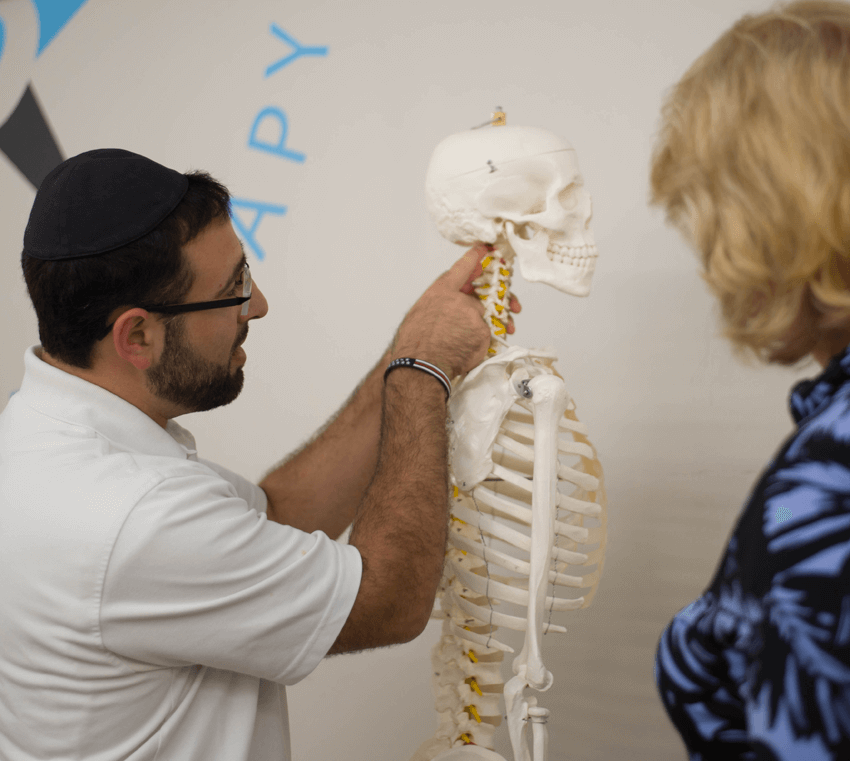 Frequently Asked Questions
Which diagnoses would benefit from OT treatment?
People with the following diagnoses or challenges may benefit from occupational therapy to address their functional needs: upper extremity fractures, tendinopathy and tendonitis, carpal tunnel syndrome, brain tumors, brain injury, spinal cord injury, surgery, seizures, Ehler's Danlos Syndrome, Multiple Sclerosis, Parkinson's, rheumatoid arthritis, osteoarthritis, and so much more.
What is the difference between OT and PT?
OT and PT both work with patients of all ages on strengthening, exercise, and range of motion. However, OT maintains a strong focus on fine motor skills, hand use and coordination, activities of daily living, and functional activities. Many of our patients have both OT and PT needs and benefit from both services. Our OTs and PTs work very closely with each other to complement sessions and help you progress toward your goals.
What skills does occupational therapy address?
OT addresses underlying skills as well as functional activities. Underlying skills include range of motion, strength, coordination, etc. The resulting functional activities that are impacted and addressed include grasping coins, pouring a drink, cutting vegetables, dressing, showering safety, grooming, and so much more.
Where does the name occupational therapy come from anyway?!
Occupational therapy comes from OT's focus on improving people's ability to participate in daily activities that are important to them. We refer to these activities as ADLs or Activities of Daily Living. These activities are our occupations that fill each and every day of our lives. Occupations are individual for each person including their roles as an employer or employee, parent, spouse, child, sibling, caregiver, etc. Thinking about all of the skills that a person needs in order to participate in their daily occupations is what OTs do, so that you can be more functional and independent while performing all of your roles.