Pediatric Therapy Services
Speech, Physical, Occupational Therapy
Therapy SPOT – Bellaire is an outpatient pediatric clinic located in Bellaire, Houston, Texas. We offer a variety of multi-disciplinary pediatric therapy services including occupational therapy, physical therapy, speech therapy, and social work services to children of all ages.
Our Mission.
Our Passion.
Our Expertise.
Here at Therapy SPOT – Bellaire our mission is to help children and their families participate in daily activities or "daily occupations" through play, sensory integrative techniques, therapeutic activities, manual therapy, neuromuscular re-education, and therapeutic exercise.
We are passionate about having our patients experience the exhilarating beauty of growth and success. Our passion also lies in providing parent and caregiver training to establish the most effective home programs and make sure that our parents fully understand the depth and breadth of their children's therapy needs. We also provide school and teacher consultations and training for classroom carryover of therapy-related recommendations.
We are committed to providing our patients with the highest level of care, compassion, and understanding. Our therapy approaches are research-based, using cutting-edge techniques, and the most updated methods in the field. Our team of highly-trained therapists have significant experience working across all areas of pediatrics including inpatient, outpatient, school-based, including feeding teams, and autism teams.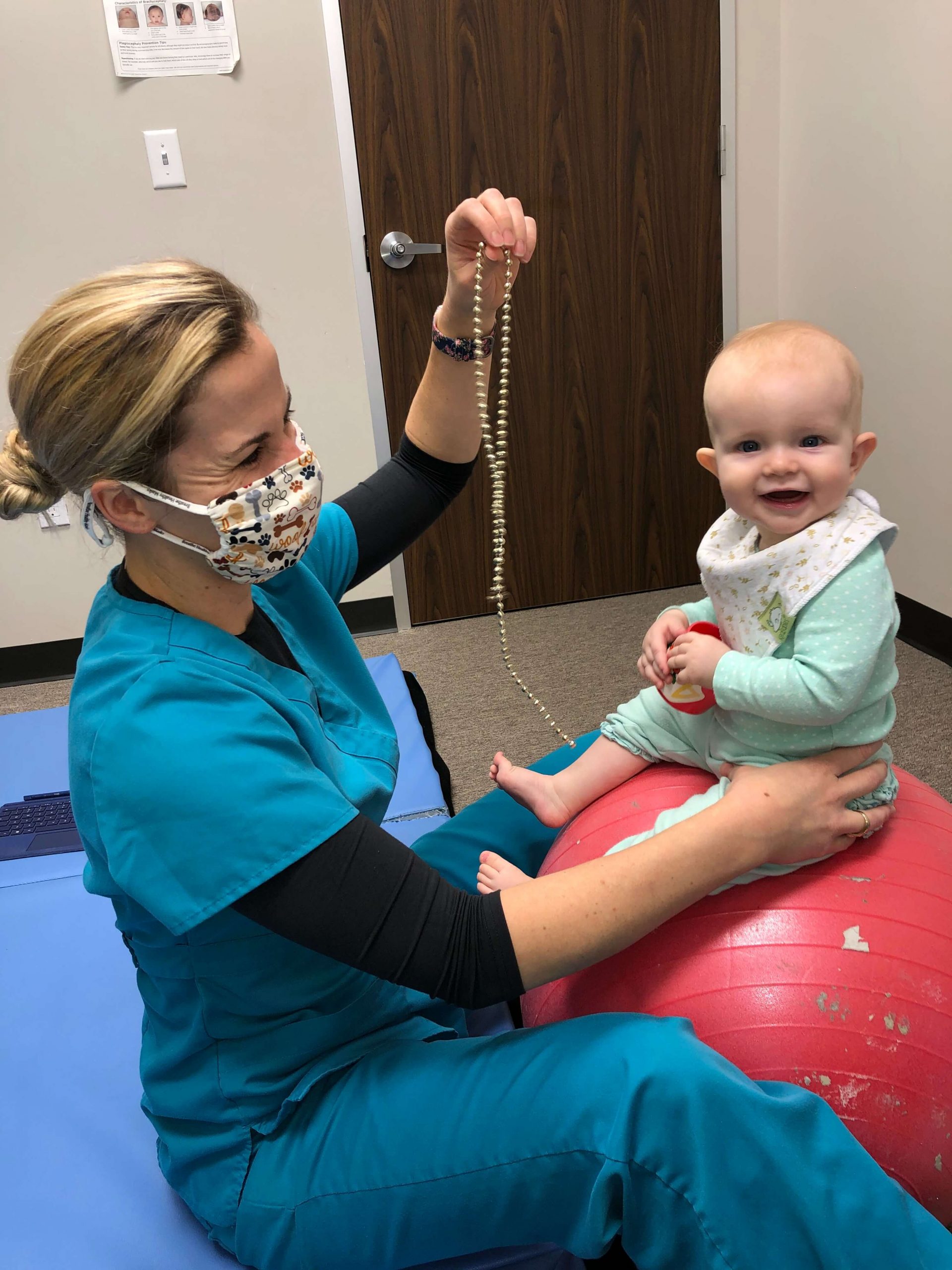 Pediatric Physical Therapy Services
No Results Found
The page you requested could not be found. Try refining your search, or use the navigation above to locate the post.
Pediatric Occupational Therapy Services
No Results Found
The page you requested could not be found. Try refining your search, or use the navigation above to locate the post.
Pediatric Speech Therapy Services
No Results Found
The page you requested could not be found. Try refining your search, or use the navigation above to locate the post.
What Our Parents Are Saying
We love this place. We came in with our 14-month-old son who was diagnosed with severe low muscle tone. Within 4 weeks he was sitting independently and they really help you with the right rules and movements to help our little one strive. Thank you Kelsey and Chani and on to crushing his next milestones!
Besides that their front office is amazing. Scheduling appointments is super easy and they did all the communication with the insurance very grateful for all their help.
-Robbin S.
Chani is an incredible OT. We brought our 6 week old to Therapy SPOT – Bellaire for Torticollis and from the beginning of our journey everyone has been incredibly helpful and kind. We have seen marked improvements with our daughter, and Chani has taught us exercises to help her progress at home as well. She is knowledgeable and always encouraging and we leave every appointment feeling empowered. We couldn't be more grateful for Therapy SPOT – Bellaire!
~Phoebe S.
I am so grateful for the OT treatment, specifically fine motor skills and sensory issues, that my 5 yr old son has received at Therapy SPOT – Bellaire. The communcation with both the administrative staff and my son's OT has been excellent. His OT, Chani, goes above and beyond to facilitate his treatment and truly cares about his progress. My son can't wait for his sessions and feels proud of his improvement. I would recommend Therapy SPOT – Bellaire to anyone looking for that extra level of care and attention that you miss at very large institutions.
~Rus W.
Frequently Asked Questions
What is the difference between OT and PT?
Both occupational and physical therapists work with children on their body movements, coordination, and participation in their environments. PT focuses on balance, strength, range of motion, gross motor skills, and endurance, while OT works on fine motor skills, visual perceptual skills, sensory processing, and activities of daily living.
What can I expect at an evaluation?
We begin our therapy process with an evaluation.  The evaluation will last 45-60 minutes and includes a caregiver interview, standardized testing, and clinical observation. We will then develop a plan of care together with the caregiver with specific goals that are most appropriate for the child and his/her functional and developmental needs.
What can I expect at a treatment session?
Treatment sessions are 45-60 minutes long but can be customized to the needs of your child. 
Your therapist will work with you to determine which exercises and activities that will keep your child engaged, active and working towards his/her goals. Children will engage in games and other activities that keep their attention and 
make therapy fun
. 
What kind of challenges does therapy address?
Pediatric therapy addresses the needs of children to improve their functional participation in age appropriate movement patterns and activities. Some diagnoses that we address include: autism spectrum disorder, gross and fine motor delays, sensory processing challenges, behavioral difficulties, genetic disorders, Down's Syndrome, brain tumors, traumatic brain injury, cancer, high and low muscle tone, cerebral palsy, spinal cord injury, ADHD, concussions, seizures, developmental delay, torticollis, idiopathic toe walking, sports injury, and orthopedic injuries.
What is the role of a parent in the therapeutic process?
Parents and caregivers know their children best! We consider parents/caregivers to be our most significant partners in therapy. We always encourage parents to join therapy sessions to watch and participate in their child's care. It is so impactful for parents/caregivers to observe their child's successes in the moment and increase their understanding of which activities are being performed and why. This also enables parents/caregivers to skillfully and easily participate in a therapist recommended home program with exercises and activities. This facilitates the most seamless carryover of therapeutic skills to be performed in the home environment, too.
What kind of Activities of Daily Living (ADLs) are expected for a child to be able to do?
ADLs change based on age and stage. They include: toileting, self feeding, dressing, manipulating fasteners, bathing, grooming, shoe tying, tool/cutlery use. However, the most important and significant ADL for children is PLAY!! Play may be challenged due to physical limitations, strength, coordination, motor planning, or sensory processing. It is the most effective research-proven way to address improving these underlying factors and impacting the way that the brain and nervous system process information.