Neuro-Developmental Treatment (NDT)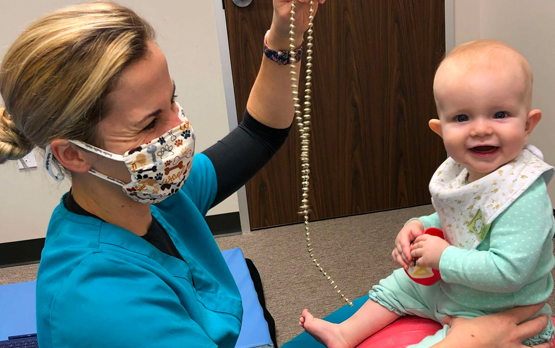 Neuro-Developmental Treatment (NDT) is a treatment approach that is used to analyze and treat movement impairments, with a focus on posture, movement patterns, alignment, muscle strength, postural control, and mobility. It is used with children who are having difficulty controlling movements due to neurological challenges. Children are introduced to expanding ranges of movement and movement experiences to help them meet their developmental milestones.
Therapeutic handling, positioning, and guidance of movement are embedded into play other age-appropriate activities to work on the quality and functionality of functional movement patterns.